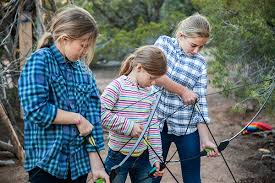 This is a youth archery program that I would like you to become familiar with. Please read their statement below and visit their website, S3DA.org. This program has four age groups and allows all archery disciplines. In order to participate, the youth needs to be part of a team. If you have any questions, interest or would like your child to participate, please contact me (Ed Malle, 845-541-6775 or emalle1178@aol.com).
The mission of the scholastic 3-D Archery (S3DA) Program is to foster, educate and guide youth in the areas of indoor target, 3D and outdoor target archery as well as safe, ethical bowhunting practices. The goal of the S3DA program is to provide archer and bowhunting opportunities for young people in after-school settings as well as with archery-affiliated clubs and businesses in the community. We provide an effective after-school archery program, focusing on indoor 5 spot, 3-D and outdoor target archery and the certification and tools to deliver the instruction to youth. As a result, S3DA expects to see increased participation in 3-D and target archery by youth and parent archers using compound bow and traditional archer equipment while also helping to increase participation at local, state and national archery events. In addition, S3DA expects to help provide a basic understanding and respect for our natural resources and regulated sport hunting
S3DA has a twenty-five dollar member fee.
There are competitions in the three disciplines subdivided by age and bow type.
Please fill out the bottom and return to me; email, archery mailbox
——————————————————————————————–
Name _________________________________ Age _____ M / F ____
Email _________________________________ Phone _____________
Parent/Guardian ___________________________________________
Email _________________________________ Phone _____________
Would you be available to volunteer when needed? __________________________________________________________
Emergency Contact ________________________Phone ____________
Experience none beginner moderate advance
Equipment none bow arrows quiver release/fingers
Type of Bow recurve compound